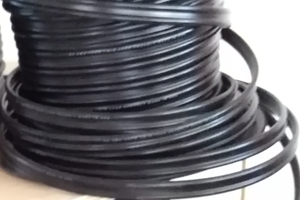 Foam 300ohm Twin Lead 100 ft
300 ohm twin lead. Low loss and good weather resistance, ideal for antenna feed in G5RV, loops, GP for multi band features etc. If you need any support with installation, please contact us for help.
Sold in amounts of 100 ft / 31 m, meaning 1 unit purchased = 100ft/31m. For other amounts over 60 m, please contact us.

Made in USA.
---
We Also Recommend